Hello, Dolly! marched into the Dr. Phillips Performing Arts Center in the heart of downtown Orlando earlier this week to tremendous fanfare and excitement.  With a well-rounded cast of talent and a legendary lead, it was a magnificent way to spend an evening ~ and, on a personal note, a fabulous introduction to the venue!!
---
I was invited as the guest of Angie from This is the Motherhood to attend opening night of the noted production.  All opinions in this post, however, are 100% mine and mine alone.  This post may also contain affiliate links. Please see my Disclosure policy for more information.
---
My personal love for the theater…🎭
I have always been a theater kid.  There is something about watching a performance take place live on stage that makes my thespian heart pound faster.  I had to have been around eight or so when I saw my first theatrical production in a REAL theater and it was Sandy Duncan in the role of Peter Pan.  That mesmerized me and I was hooked from that point.
As the years went on, my personal fascination with acting grew and I auditioned and took on roles in various school productions.  I thought this would be my career at one point in life ~ more so leaning towards the writing / directing aspect.  However, that didn't happen.  My love for the theater never faded, though.  Thankfully, I married a man who appreciates a good production as much as I do and we have seen countless shows together.  As an added bonus, our sons have developed an affinity for live theater, two of them having begun to dabble in the arts themselves.
While we've seen productions in New York City, Toronto, South Carolina and more, I have been so curious to visit the Dr. Phillips Center since our move to Central Florida.  However, getting over there has been a struggle.  So, you can imagine how excited I was when my friend Angie from This is the Motherhood personally invited me to accompany her to opening night of the Broadway national tour of Hello, Dolly!
Prior to Seeing the Show
Maybe it's the circles in which I run, but there has been so much buzz about this production and the entire Broadway series visiting the performing arts center.  In fact, just prior to opening night, Angie and I (host and one of a few co-hosts, respectively) had both actively participated in a Twitter party.  What was amazing was that Ms. Buckley took opportunity to join in and retweet / comment from time to time.  It was such an honor to have her involved and something that just elevated the anticipation of seeing her on stage the next night.  She took the time to connect with her audience a bit…and that was something I could not wait to see play out on stage.
Opening Night
As is my custom, I arrived very early to the venue.  I wanted to make sure I maneuvered around downtown Orlando with ease in the dark since it is the end of November.   To be honest, I had no issues and easily found myself parked in the Administration Garage just behind the theater (note: it cost $10 to park there).  There are actually several garages in the vicinity form which to choose.   My friend Angie arrived soon after and we walked over to the theater together.
As noted above, this was my first time visiting the Dr. Phillips Performing Arts Center, but it has certainly been on my bucket list.  It is truly as exquisite as I imagined.  The two of us walked in, passed through security and entered a vast and spacious lobby that was welcoming and inviting.  The lobby has a contemporary feel, modern art, bright coloring.  It felt new and elegant.
After an introduction or two, Angie proceeded to direct and show me the models on display showcasing the additions and expansions being made over the next few years to the facility.  The new theater being built is supposedly going to be the most acoustically sound theater in the world.  It will also have a movable stage ~ which, when you see the model and hear what it is supposed to do, is astounding.  The new facility will also incorporate more educational and artistic opportunities for those whose passion lies in the theater.  It was all so intriguing.  This two block facility is going to be a tremendous resource of creativity and inspiration!
Grab a Snack and a Drink
Prior to the performance, we were able to grab a quick drink and a snack from a very conveniently located bar in front of the theater.  One of the things that truly impressed me about the snacks was the food allergy label adhered to the front of the packaging.  They clearly warn guests if there is an allergen included in the ingredient list or potential for cross contamination.  This food allergy mama was grateful to see such labeling.
As the venue also hosts private events, Angie told me that the chef on site is keenly aware of food allergy management, which further excited me for my son and others with food allergies that the potential to enjoy a private event here may very well be possible!!  I hope to learn more about this aspect of the theater in the future.
The Theater Itself
We made our way into the theater, found our seats and my jaw dropped as I looked around.  It is exquisitely gorgeous inside.  It has a classic theater look and feel, giving you a sense of being almost among the elite, to be honest.  At the same time, it has modern touches with ADA accessible aisles, removable seats and I don't know if there is a poor view in the house.
Our seats were fantastic!  We had orchestra seats, second tier, front row ~ or at least that is the best way I can describe it.  It was a clear view to the stage with visibility of the details as long as my contacts were working properly.  The lights dimmed and the orchestra began the overture.  I honestly felt my heart start to beat faster.  I was ready!  On with the show!
The Performance
While I was familiar with the story-line, I have to confess that I have never seen this musical, nor the film adaptation of it.  I know the names of those who have taken on the role of Dolly Levi in the past (such talent as Carol Channing, Mary Martin, Pearl Bailey, Barbara Streisand, Bette Midler and, currently on Broadway, Bernadette Peters), but this was going to be a fresh, maiden viewing for me.  I have admired Betty Buckley for years as a faithful fan of Eight is Enough and have a huge love for the musical Cats (received near front row tickets to see this as a graduation gift!!!).  Seeing her take on the role of the meddling opportunist and optimist, Dolly Levi, was going to be a treat.
And that it was!!!  Ms. Buckley commanded the stage, the audience, the cast and the role!  She was dynamic, captivating, magnetic and absolutely magical as Dolly.  She drew everyone in, interacted with the house and energized her fellow cast mates, which pulled the performance together even more.
I don't think there was a single disappointment on that stage.  Lewis Stadlen was brilliant as Horace Vandergelder and the duo of Nic Rouleau and Jess LeProtto as Cornelius and Barnaby was seamless and hilarious.  Kristen Hahn as Minnie Fay was adorable and had me in complete hysterics and Analisa Leaming was spectacular in her role as Irene Molloy.
The music was inspiring and it actually brought me back to high school as we did an excerpt of "Before the Parade" in one of our performance medleys.  The choreography was energetic and mesmerizing ~ and I was absolutely infatuated with LeProtto (from Newsies fame) when he was showcased.
The Story
The entire show centered around crossing the threshold of new beginnings.  Whether it was two friends looking for new adventure, a widower looking for a new partner, two women looking for a new relationships or a meddling middle-aged woman looking to bring some "color back to her oak leaf" in life, it was time for all of these characters to take that next step.
By show's end, we saw each one of them accomplish their goals and walk themselves through that freshly opened door.
Bravo, Hello, Dolly!  You left an indelible mark on this ol' theater kid's heart.  I may have very well found myself a new favorite musical to watch.
The Orlando Broadway Series
Hello, Dolly! is just one of a string of Broadway national tours that will be making its way to the Dr. Phillips Performing Arts Center stage.  So, whether you're looking for a date night, a girls' night out, an opportunity to break away and enjoy something on your own or organizing a group activity ~ visit the Dr. Phillips Performing Arts Center website.  Find a show, find a time and make it a date!  You won't regret it!!!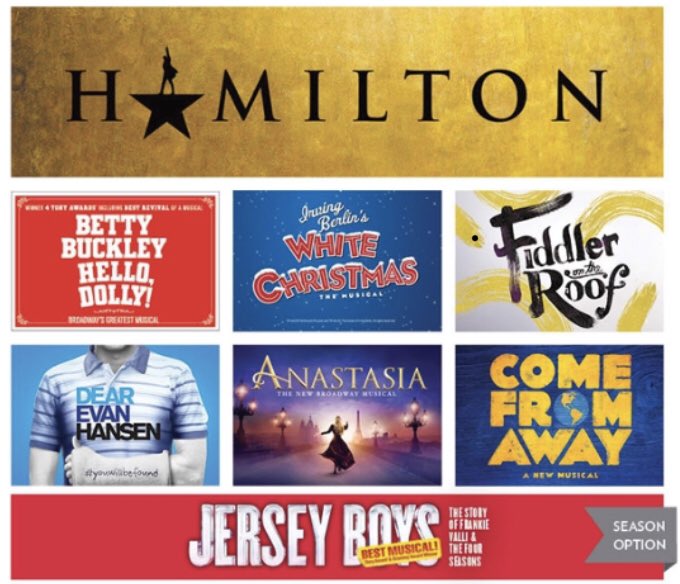 Future Twitter Parties!
If you enjoy talking about theater or want to connect with like-minded thespians, be sure to follow the hashtag #OrlandoBroadwaySeries!!  The next Twitter Party takes place on December 10th at 9 PM EST.  During that party, we will be talking about Irving Berlin's White Christmas!  You can follow Angie at @The_Mother_Hood (host) and me at @footprintsinpd (one of many co-hosts) for future details.  (PS – we have other amazing co-hosts, too.  Those handles will be shared in the parties so you can follow them, as well!!)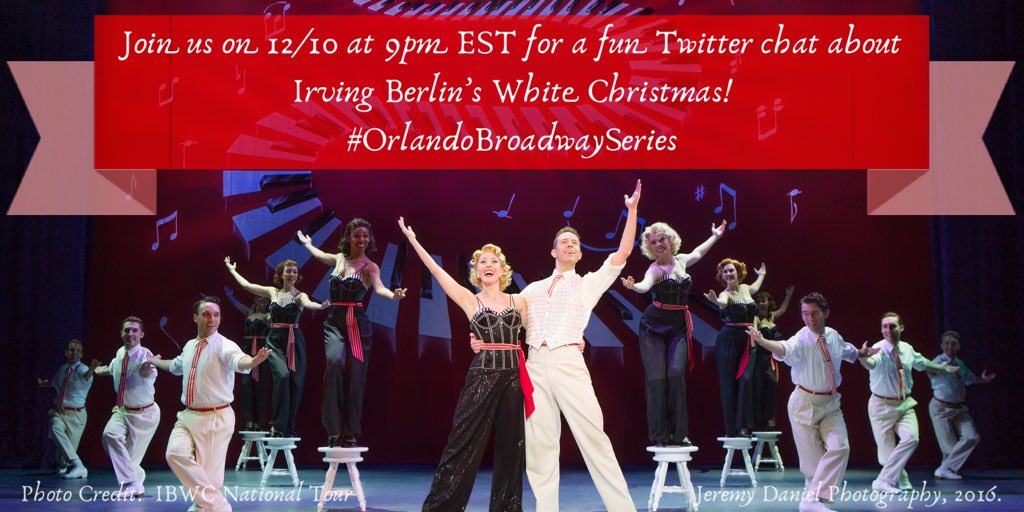 **all photos from the performance were provided courtesy of Dr. Phillips Performing Arts Center.  Thank you for such a wonderful evening!!!
---
LIKE WHAT YOU'RE READING? 
If you enjoy following along with Footprints in Pixie Dust, take a moment to consider subscribing to our email list!  By doing so, you will keep up to date on the latest information and latest posts.  You will also hear what's coming before anyone else through our weekly newsletter.  Interested?
BE SURE TO FOLLOW FOOTPRINTS IN PIXIE DUST ON: