Hey there, everyone!  It's that time of the year and I know you are being bombarded by emails and social posts about various holiday gift guides!  There are guides for men, women, kids, bloggers, cats, dogs ~ it's crazy.  Right?  I love it!!  Soooo ~ since everyone seems to be having so much fun with them, I thought I'd join in on the gift guide party and put out a small post about some of the companies with whom I work as an affiliate!!!
---
This post contains affiliate links. Please see my Disclosure policy for more information.
---
But first….
I bet some of you didn't realize that running a blog is actually, well, running a business.  There are expenses and there are things I can do to make things better for you my reader…and for me as the one who takes care of this baby of mine.  There are various ways I go about earning money and affiliate work is one of them.  What is affiliate work?  It's when I partner with a company to promote their product.  I add their links to my site and, when you click on them (at no expense to you) and perhaps make a purchase, I earn a small commission, which I pretty much put right back into the business at the moment.  That's it – easy, peasy, simple and clean.  No hidden secrets (you can see my disclaimer above for more info).
So – below are a list of the companies with whom I work.  I try to choose only those companies with whom I enjoy their product and can truly attest to their quality.  There are only a few this year, so bear with me as I build this part of my site.
Cents of Style
While I was on the Permission to Hustle Retreat this past September, I tried on some adorable sweatshirts from Cents of Style and fell in love with the comfort.  This outfit right here speaks to me and I really need to order it myself (note to self – order today!!).  Of course, there is more than just sweatshirts on the site.  There are leggings, kimonos, jewelry, scarves and more!  Honestly, there are so many adorable options.  Check out the site by using this link (affiliate): http://shrsl.com/1b7gi
---
PhotoBarn
I absolutely love this company and cannot wait to order a grid from them!  A few months back, I ordered a canvas of our oldest puppy, who has since crossed that Rainbow Bridge (sniff, sniff).  The quality is perfect and I love the colors!  His photo sits right on the piano right now so that we can all admire it as we pass by.
PhotoBarn offers a variety of photo creation options using wood, canvas and burlap.  They even have ornaments ~ a perfect opportunity to create something unique for a family member or friend for Christmas!  To see what kind of unique gifts you can create for someone this holiday season, check out my link (affiliate) here: http://shrsl.com/1b7h1
---
NFL Shop
Calling all football fans!!  It doesn't matter what team is your favorite or if you have a family member who is cheering for a rival team, the NFL shop has some of the best in jerseys, caps, memorabilia and more!  So, if you have a football fan in your family or friend circle, check out the deals the NFL Shop has this time of year.  Here's my link:  http://shrsl.com/1b7hj
---
Tailwind
Are you a blogger or a huge fan of Pinterest and/or Instagram?  Trust me ~ if you have not discovered Tailwind or taken the plunge to use it, you are missing out!  There is honestly no better way to schedule those pins and IG photos than by using Tailwind!  It takes the stress right out of making sure you have things posting at peak times,
Get started with Tailwind by clicking this link (affiliate): http://shrsl.com/1b7i5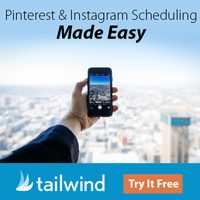 ---
Roost Crate
This isn't an affiliate of mine, but I love this company and think that Kelly is absolutely adorable!!  Roost Crate is a small business that takes local and unique gifts, packages them up into adorable subscription boxes and sends them out to make people smile.  Each month is different and themed, giving the receiver something special to open each time a box arrives.  It's like getting a farmer's market in a box with four to six artisanal items for bath, body and home.  You can search her site for the latest and greatest items and boxes by clicking this link here: https://roostcrate.com/
And be sure to follow Roost Crate on Facebook!!
---
Amazon Affiliate
Of course, as many bloggers are, I also have a link with Amazon.  You can browse and purchase at will through my Amazon link to find the latest and hottest electronics, toys and more ~ including gift cards!!!  Feel free to use my link here: https://amzn.to/2DLPic0 or click the pic below to bring you to the TOP GIFT ideas this season!!
---
Well, there you have it!  A few great ideas for the holiday shopping season.  Huge thanks in advance for anyone who clicks through and makes a purchase.   Know that it does not go unappreciated!!
In the meantime, I wish you all a very Merry Christmas season and happy shopping!  I can't wait to get started on mine.  Yup – I confess…not a single holiday purchase over the weekend.  Well, eggnog.  I bought eggnog.
Happy Shopping, everyone!
---
LIKE WHAT YOU'RE READING? 
If you enjoy following along with Footprints in Pixie Dust, take a moment to consider subscribing to our email list!  By doing so, you will keep up to date on the latest information and latest posts.  You will also hear what's coming before anyone else through our weekly newsletter.  Interested?
BE SURE TO FOLLOW FOOTPRINTS IN PIXIE DUST ON:
For more information on my Disclosure and Privacy policies, click the appropriate link: Disclosure Policy / Privacy Policy